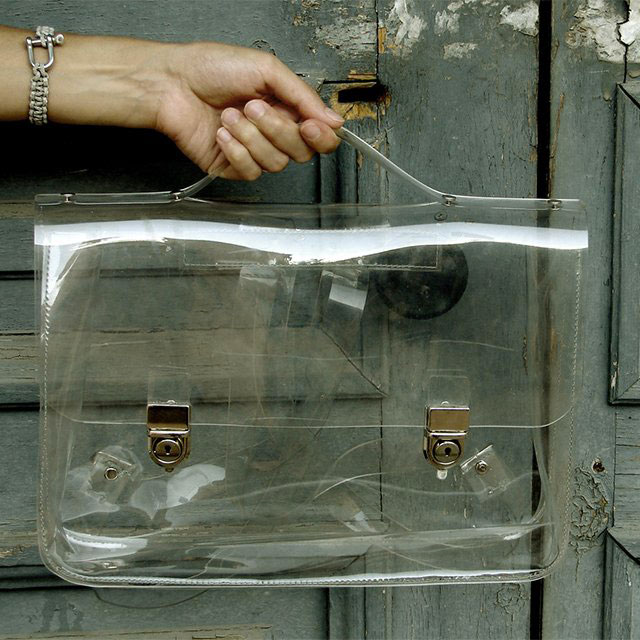 10 Examples of Cool and Remarkable Transparent Objects
When you hear about transparent objects, the first things that probably come to your mind are the air, the water, the window and so on. However, creativity is everywhere now, and there are some transparent objects, that you won't probably ever think that they would be transparent. So, today we are going to introduce the most creative 10 examples of cool and remarkable transparent objects.
 1. Invisible speakers
Nowadays, every house is full of electronics, in every room, in every corner you can see electronics. However, sometimes these electronic devices spoil the whole design of the house. So, if it is the same with your house, I think that these invisible speakers are just for you. It is a great option, as these speakers are almost invisible and they are just a creative solution for every home design.
 2. Invisible containers
Modern design is one of the most trendy designs in the whole world. There are many accessories, furniture and other things that provide the modern atmosphere. These containers are not the exceptions as well. You can use them everywhere in your house to put in them anything you want.
3. Transparent toilet
You may be surprised reading this, but yes, it is real! The trend of transparency has an effect on toilets as well. I can't say how much useful it will be , or if there will be people who will use it, however I can't reject that this is creative as well.
 4. Transparent fridge
When you are at home, probably the door of the bridge is opened more than 10 times during the day. Sometimes you don't open it just because you are hungry, you open it to see what is there to eat just for fun. However, with this fridge there is no need to open the door in order to see what there is, as you can clearly see it without opening.
5. Transparent guitar
This is probably one of the most amazing transparent things, because it is beautiful, it  has a great design and it is just unique.
 6. Transparent business card
Business card is the first impression that people have about you and about your business. Many business people try to make their business cards in a way that is creative and unique. So, one of the most unique business cards I have ever seen are these transparent business cards.
7. Transparent chair
Are you designing your home or your garden and you can't decide which color of furniture you want? Then, this transparent chair is just for you!
8. Toaster
Another transparent thing that catched my attention is this toaster. It is both beautiful and useful, because it gives you the chance to see the process of preparation.
 9. Transparent house
Do you dream of an house in a forest full of snow? Do you dream of enjoying this view every day? If so, this house is just for you, because there will be no need to open the window or the door in order to see the amazing view.
 10. Transparent car
Another creative thing is this transparent car, however I think that it's not useful so much and there will be few people who will want to have one.
So, here are the most creative 10 transparent objects that will definitely catch your attention. Do you think they are cool? Or do you think that they are not useful ? Share your thoughts with us in the comments below.
Here's another article you might like: How to Save a Power Point Slide as a Transparent Image