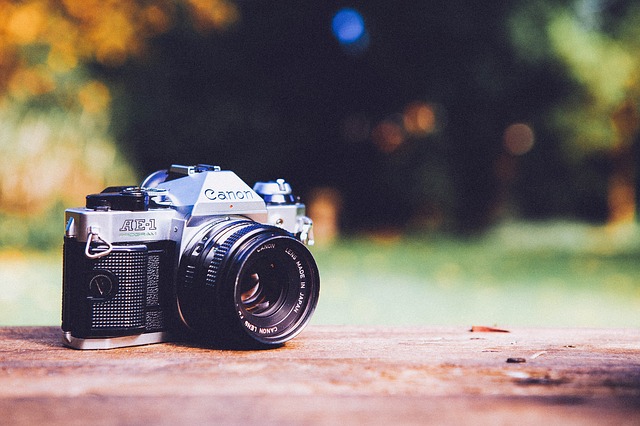 20 Movies About Photography Every Photographer Should Watch
In general, in order to be a good photographer, one should watch movies a lot. The reason is that studying how movie makers create moving pictures on the screen, can improve one's photography skills very  much. In addition, it is also very important to watch movies about photography, in order to go deeper in photography world. So, here you can find 20 great movies about photography that are worth watching.
1. One Hour Photo(2002)
This is a great movie of Robin Williams, where he works in a one hour photo lab and he gets preoccupied with one of its client families. This movie is in a genre of drama, horror and thriller but it is really a great movie that photographers should watch.
2. Closer(2004)
In this movie, Julia Roberts illustrates a photographer, who gets involved in love relationships with others. Though, this film is not about photography, it is created in a very beautiful way and it's just an example of a great photography procedure.
3. Pecker(1998)
A shop worker turns into a scandal when photos he took of the irregular family turned into the most recent trend in the photography world. The reason that this man is called Pecker is the fact that he pecks at his food just like birds.
4.Under Fire(1983)
This is a great movie about photojournalists during the war. These photojournalists are happened to be in a love triangle, which makes the movie much more interesting.
5. Gentleman's Relish(2001)
This movie is about a beginner photographer, who takes pictures of nude models. However, after some time it becomes clear that his assistant secretly sells these photos.
6. Everlasting Moments(2008)
This movie is about the wartime and about a girl called Maria. During these times, she gets a camera and the whole movie describes how this changed her life thoroughly.
7. Fur: An Imaginary Portrait of Diane Arbus(2006)
This is a great movie that has both romantic parts and photography-related parts. This is a movie about a girl, who turn her back from her high status family and loves a boy, who helps her start a career of photographer.
8. War Photographer(2001)
This is a documentary movie about the war photographer James Nachtwey. During a lot of time, for about 20 years, this man travelled in the war countries and tried to capture everything he saw, in order to create a movie, that will reflect the wartime.
9. Annie Leibovitz: Life Through A Lens(2008)
This is an excellent movie about a great photographer Annie Leibovitz. This is probably one of the best movies about photography and I think that every good photographer should watch it at least once in a lifetime.
10. Rear Window(1954)
This is about a invalid photographer, who find out that one of his neighbor is a murdered. With  his doctor and wife, he tries to catch the murderer without being killed.
11. City of God(2002)
This movie is about 2 boys, who live in the same place and who choose 2 different ways of their lives: one chooses to be a photographer and the second one to be a drug dealer.
12. William Eggleston In the Real World(2005)
This is a great documentary movie about William Eggleston, who is an american photographer. He is generally credited with expanding distinguishment for color photography as a genuine creative medium to show in art galleries.
13. Blow-Up(1966)
This is about a  photographer, who used to take pictures of beautiful models. However, one day he decides to capture something interesting and captures a murder in the park. Later he finds something doubtful in his shots.
14. Guest of Cindy Sherman(2008)
This is a great documentary about a relationship between a commentator and a photographer. This movie also combines 2 important things: photography and love.
15. Lagerfeld Confidential(2007)
This movie is a great representation of German fashionate photographer Karl Lagerfeld. In 13 he understood that he was homosexual and decided to move to Paris from Germany in order to start his fashion career.
16. Finding Vivian Maier(2013)
Great movie about Vivian Maier, a babysitter  whose  at one time obscure reserve of 100,000 photos gave her a reputation as the best street photographer.
17. The Secret Life of Walter Mitty(2013)
At the point when his employment alongside that of his associate are undermined, Walter makes a move in this present reality leaving on a worldwide voyage that transforms into an experience more unprecedented than anything he could have ever envisioned.
18. We'll Take Manhattan(2012)
This is a movie about a relationship of a photographer and a model in 1960s. These 2 people went to New York for a great photoshoot. However they fell in love with one another and this changed everything in their lives.
19. Proof(1991)
The life of a blind photographer, who is taken care  by a housekeeper, is disturbed by the entry of a pleasing restaurant worker.
20. High Art(1998)
A woman assistant at a little magazine organization gets to be included with a medication dependent lesbian photographer, who try to adventure one another for their particular careers, while gradually experiencing passionate feelings for one another.
So, here you have 20 movies about photography that can be a great start for you to enter the world of photography. If there is something missing here, please let us know in the comments below.
Here's another article you might like: 15 Amazing Tree Tunnels You Should Definitely Walk Beneath