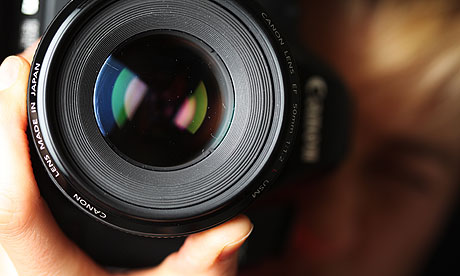 5 Free Apps To Remove Image Backgrounds
Imagine that you have a great photo, however the background of that photo is not a good one and doesn't go well with the overall photo. What you should do? Of course, you should erase the unwanted areas. If I ask you, how difficult it is to remove the background from a photo, you may think that it is really difficult. However, today, we are going to introduce you some easy tools, with which you can do it without any difficulties. So, these 5 free apps will help you a lot in removing an image background.
1. Background Eraser for iOS
It's a great application that helps iOS users to delete the background of any photo and to have a transparent photo in a short time. To do so, you just need to touch the area that you would like to delete and the "Target" function will delete the areas that have the same color. The app has several functions, such as: cutting, cropping, effect adjusting, background adding, full resolution and PNG/JPEG file selection
Available in AppStore
Price: Free
2. Cut Me In
Cut Me In is one of the best "Photoshop like" applications that allows you creating some  awesome pictures in places that you always dreamed to visit. With its great  options and many backgrounds, you will be able to create as many pictures as you want.
Available in AppStore
Price: Free
3. Background Remover
Background remover is an application that helps you to remove undesired areas of a photo and to edit it with the best background that you want. The application has many awesome features, for example:
Erasing tool
Color selection tool
Undo option
Brush size selection option
Available in AppStore
Price: Free
4. Background Eraser for Android
It's an awesome application, that also allows you to cut pictures and to make pictures' backgrounds transparent. The advantage of it is that it can be used as stamps with other apps very easily, for example "LINE camera", "PicsArt" and others to make collages and to make montages.
Available in Android Store
Price: Free
5. TouchRetouch Free
It's a great photo editing app, that lets you remove all the undesired things on any picture that you would like. All that you should do is marking the objects worth erasing and hitting "Go". This app has some great features, like video tutorial, undo/redo options, image background recovery options and so on.
Available in Android Store
Price: Free
So, here are the top 5 free apps for AppStore and Android Store that will help you removing the background of any photo that you would like. Are there any other apps not mentioned here? If so, please them with us in the comments below.
Here's another article you might like: How To Remove Background From An Image With Power Point