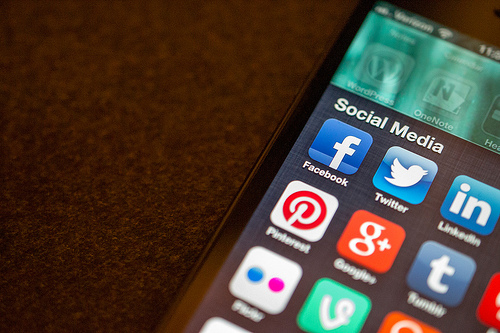 5 Tips To Create Social Media Images That People Love to Share
In order to be visible in the social media, your content and photos should be shared regularly and by lots of people. If not, you might lose your brand image and will miss a ton of engagement. So, if you share attractive images all over the social networks and you want these photos to have more traffic, than you are in the right place, because today we are going to introduce you 5 tips to create social media images that people love to share.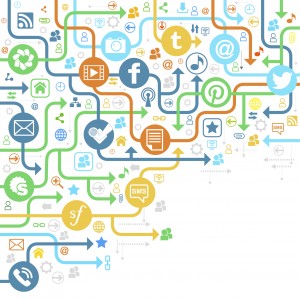 1. Give people what they need
If you want to create engagement among your target group, you must create some images that are directly connected with them. Your pictures should inspire your followers and solve one of their problems. Pictures that give short advice are the most shared ones. For example the most shareable images are how-to images, quote-images and fun fact images. First of all, the reason that how-to images are so shareable is the appearance of these images, the text overlays, bullets and instructions. Secondly, the reason that quotes are so shareable is that people like to get advice and inspiration from social media sites, so it is the best way to satisfy their needs in this direction. And finally, it is proven that people like the most funny images on the web. So try to combine the important information with fun photos.
2. Be stable and quick
In order to get a lot of traffic, there are 2 main rules in image creation and sharing. You should be stable and quick! A stability in image-sharing must be one piece of every company's social media marketing methods. For the beginning, you can just share images at the same hours every day. In addition, in order to be seen and to be shared, you should be very quick. For example if there is an event that is of interest for your followers, you should be the first one to share images of that event, instead of waiting for others to do it before you do. So, in this case be sure that a lot of people will share your images.
3. Be original
Nowadays, in the world of social media, anything new and original stands out and gets noticed very easily. So, in order to be noticeable and sharable you should create original images and be in the 10% who make original ones for the other 90% who copy and share them. The advantages of creating original photos are obvious: First of all, when you create your own photos, you know that they are yours and you can use it whenever you want. Secondly, you have nothing to worry about copyright.
4. Create the right size
When creating images, you should not only think about the content that is in your image, but also about its appearance. You should think about the size of it, in order to make it more noticeable and shareable. The right size of your picture depends on how you want to use it and where you want to use it. For example if you want to share your images in Twitter or Facebook, the best size for these platforms is 1200×627 pixels. So, try to think about the size before posting it in every platform.
5. Use clear CTAs
Let's think that you did all the 4 points mentioned above and your image was noticed, so what? If you don't know what your followers should do with the image, they won't know it as well. So, in order to be shareable your image should contain a clear Call to Action. The reason is that people are attached to those images that are understandable for them. If they can't easily understand the meaning and content of that image, they will try to find it in the description, in the comments or will ignore it. So, you should use some clear CTA in order to make your image shareable.
So, here are the top useful 5 tips for you if you want to boost the social media with your images. Go on and make your photos worth sharing!
Here's another article you might like: Top 8 Essential Tips To Take Better Photos in 2015