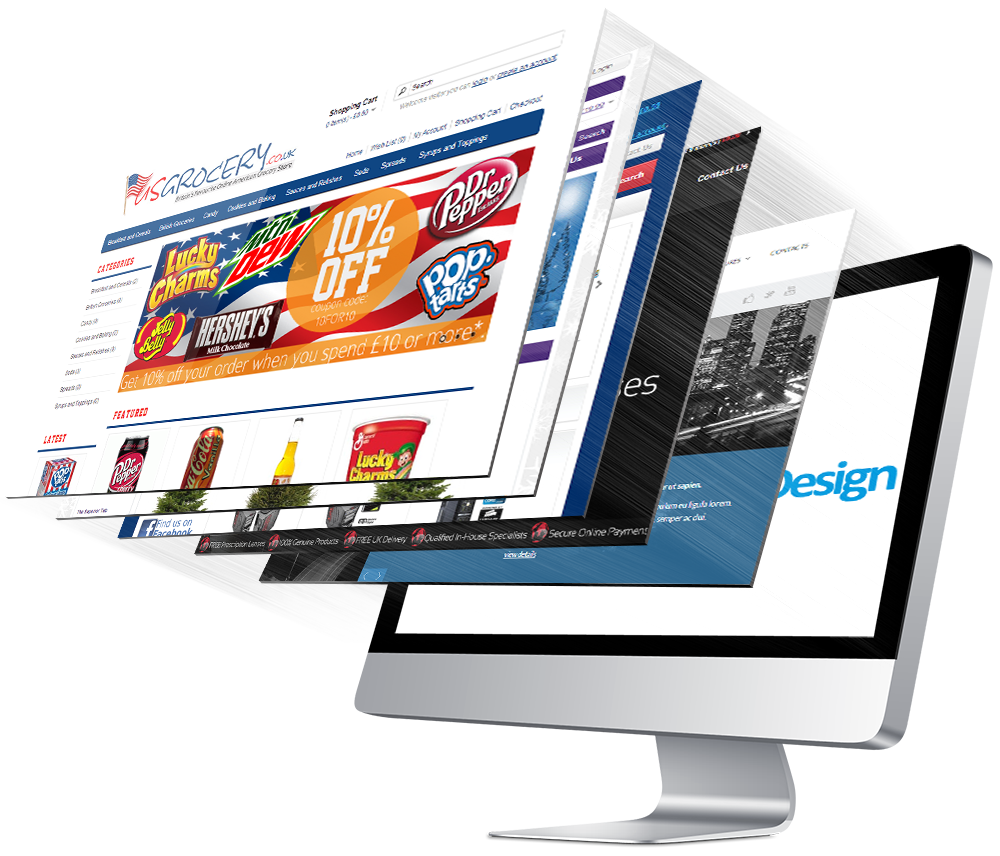 Pros and Cons of Applying Background Images For Your Web Pages
Web design is one of the areas where trends are changing very fast. We have all seen different trends of web design, starting from dull design, where there were many elements and colors, ending with simple design, where there are almost no design elements. So, you can be sure that what is trendy now, won't be necessarily trendy next year or 2 years from now. Nowadays, one of the trends in web design that you will see very often is using a whole image as a background for a web page. If you remember, few years ago designers tried to apply this trend, however because the size of the image was too large and the internet speed of many users was not so high, it went really bad. However, now, with the increased speed of internet, we can see that this trend is coming back. So, like everything, this type of design has its pros and cons.
PROS
The biggest advantage of applying background images to your web page is that this image will certainly make massive visual impact on users when they come to your website. Because of the high speed internet, they don't have to wait too long for the image to arrive, so they will just stare at your site longer, than if the background image wasn't there. You may think that there is no point keeping a user in the webpage if he/she does nothing, but it's not the case. The thing is that the longer you keep a user in your site, the higher is the probability that you will engage him/her. Some great examples, which have won many awards due to the usage of background images, will approve our thoughts,
CONS
Though the advantage of background images is really huge, it has also some disadvantages.
First of all, designs like this will cut the creativity of most of the designers, because once the clients saw it and once they knew that this type of design got some awards, they will definitely want to use in their websites as well, without considering whether it's a good idea for them or not.
Secondly, using a background image can ruin your SEO strategy a lot. The speed at which the website loads has a huge impact on search engine rankings. So, you should take into account the file size of your image, in order to optimize it in the best way.
Thirdly, the last disadvantage is that because it has a huge visual impact, after some time it can become really boring. If you have some loyal users, after some time they will just be tired of seeing the same background image every time they visit your website.
Thus, if you want to apply background image to your website you should first of all make sure that besides the visual impact that it will provide, your website should be easy to use: otherwise users won't come to you again. That's why it is so important to ensure that there are no any scroll bars, that the image is loading quickly and that the image is consistent with the overall design and style of your website.
So, do you have any thoughts concerning this type of web design? Do you think that it has more cons than pros? Share your thoughts with us in the comments below.
Here's another article you might like: How To Remove Background From An Image With Power Point