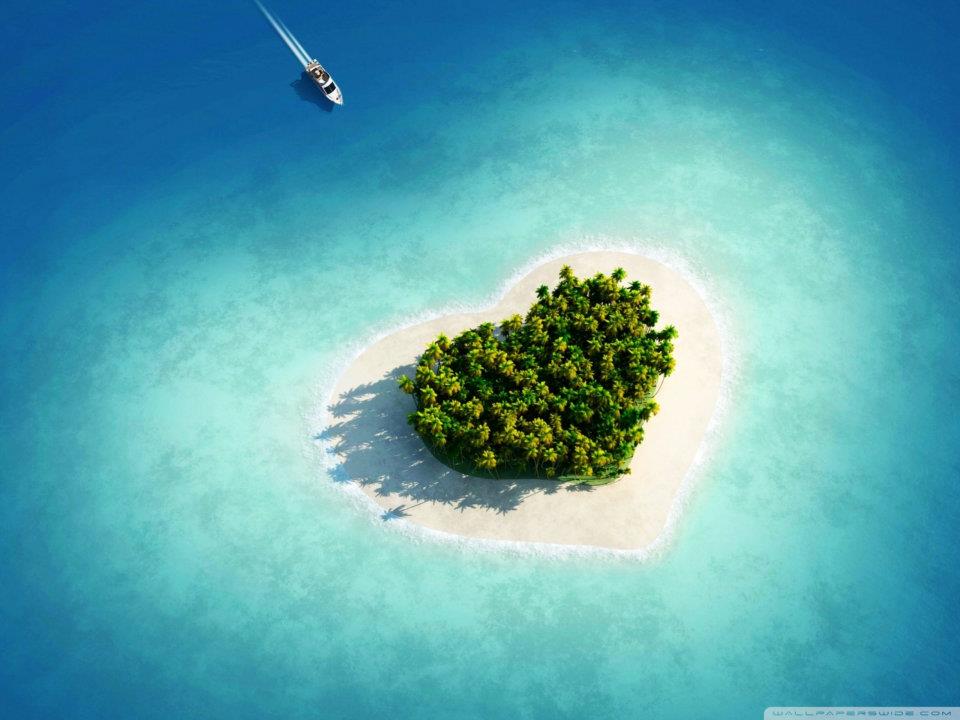 Top 25 Romantic Places for Valentine's day
Have you decided to pass your Valentine's day in an amazing way and you decided to go on a vacation with your loved one? Great idea! Have you already decided where you want to go? We can surely help you, as today we are going to introduce you the top 25 romantic places, where you can spend the Valentine's day, that you will never forget.
   1. The Seychelles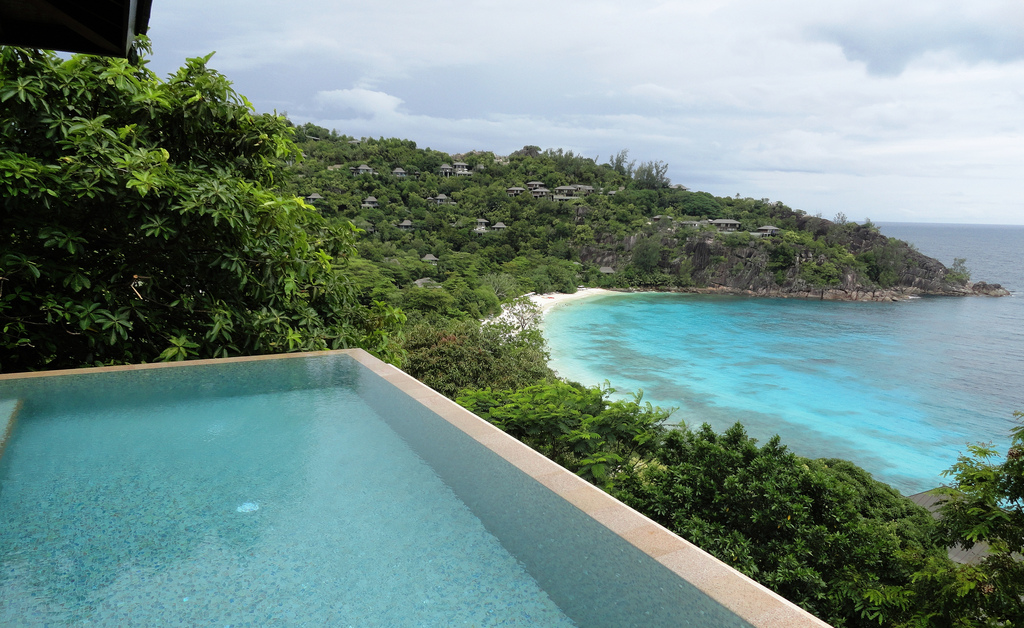 With white-sand beaches and awesome azure seas, the islands of the Seychelles are probably one of the best places you can spend your Valentine's day. With number of beautiful resorts, it has become a paradise for many lovers.
2. Jukkasjärvi, Sweden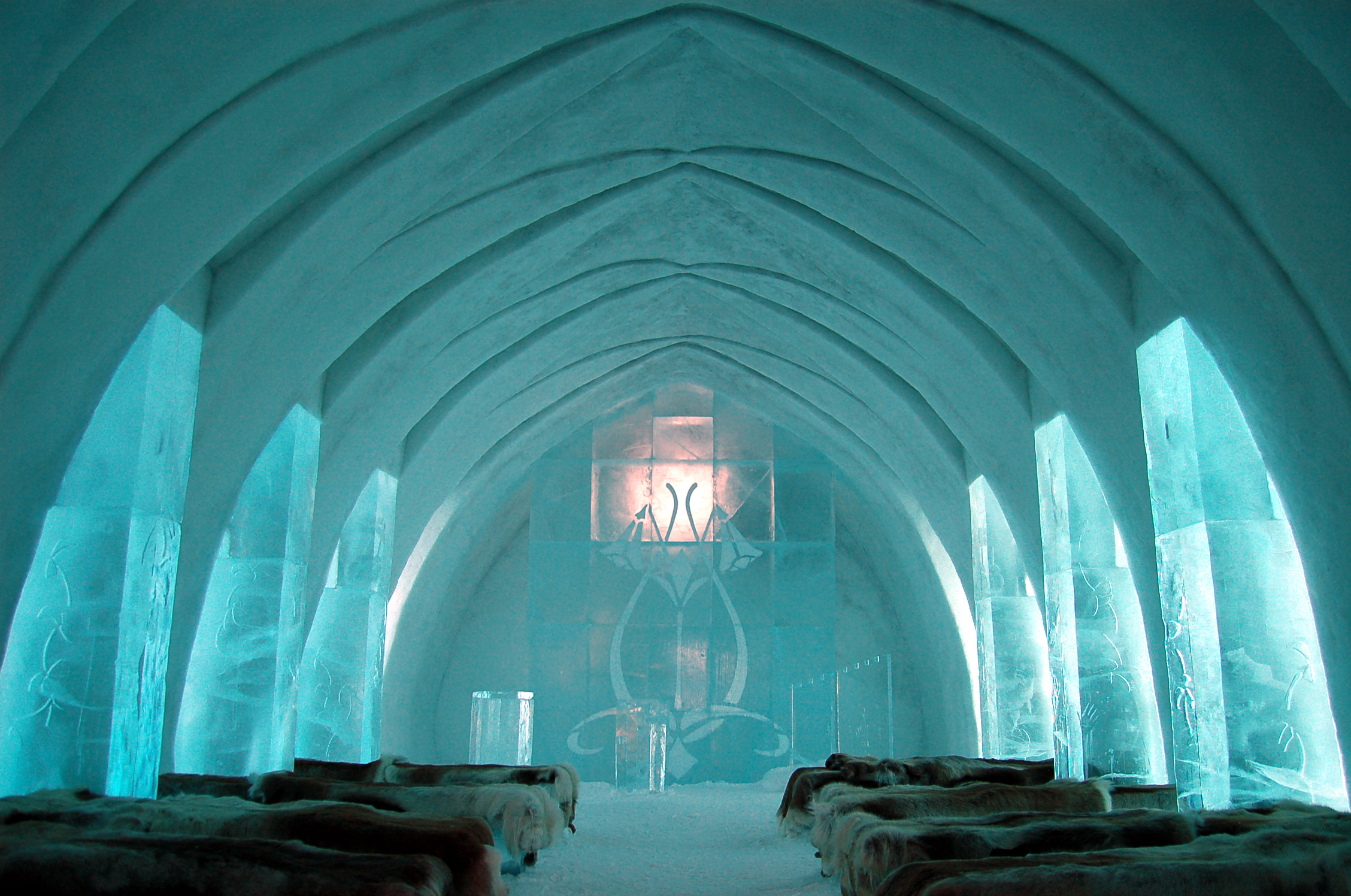 Another great place, which is just the perfect place for Valentine's day is Jukkasjärvi in Sweden. Here you can stay in Ice Hotel, which is situated in amazing place and has a great view.
3. The Lake District, UK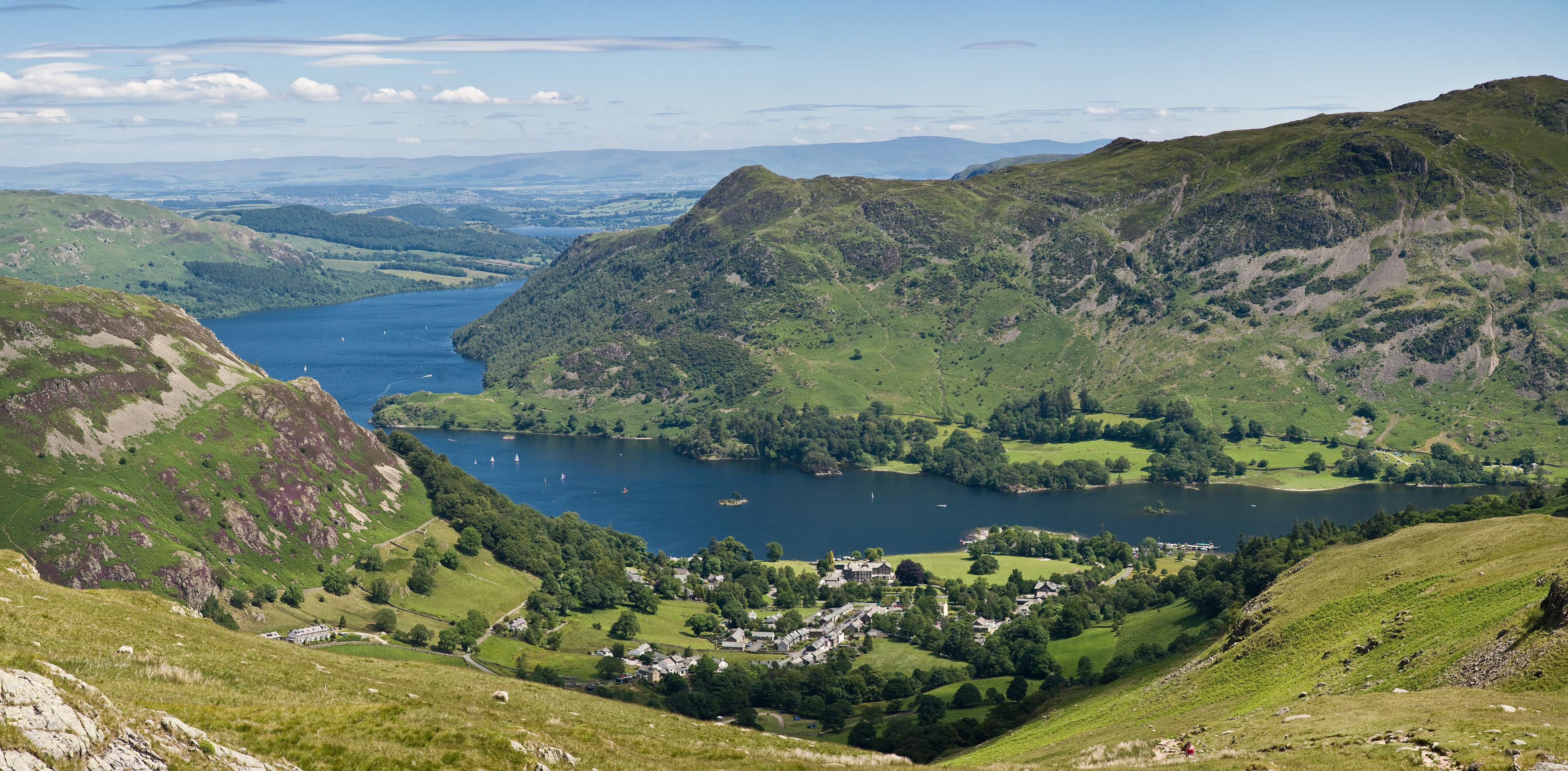 The Lake District is one of the most beautiful places to visit. It is just a great place to have long walks, to enjoy the villages and the great scenery. After the long day of adventures and exploring, you can drink some beer in one of the pubs there.
4. Heidelberg, Germany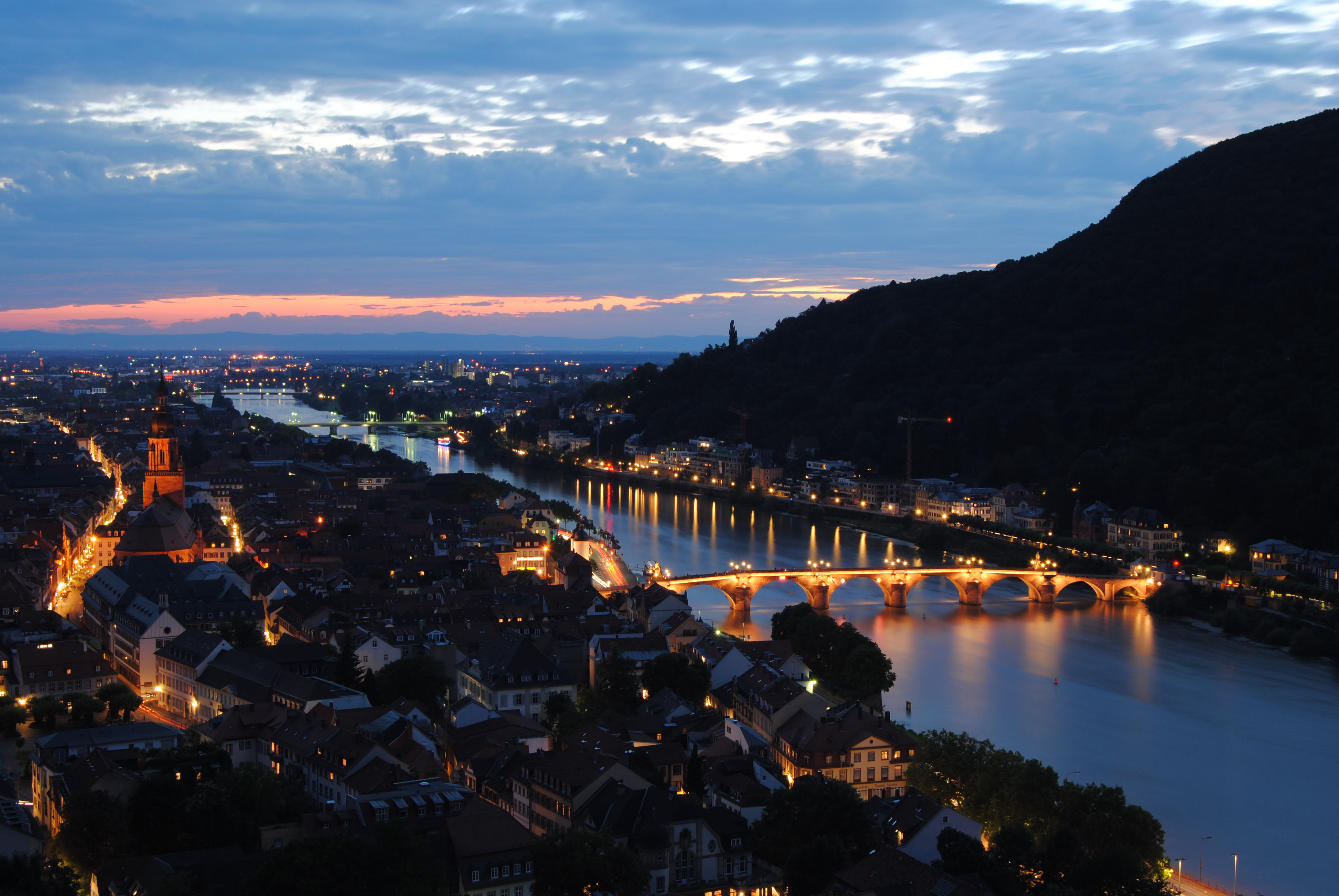 Heidelberg, a town in Germany, has a habit of inspiring all the people in the world. The reason is the lovely setting of the city. It is considered to be the 'fairy tale' of Germany and it is the perfect places to drink wine and to relax with your loved one.
5. Venice, Italy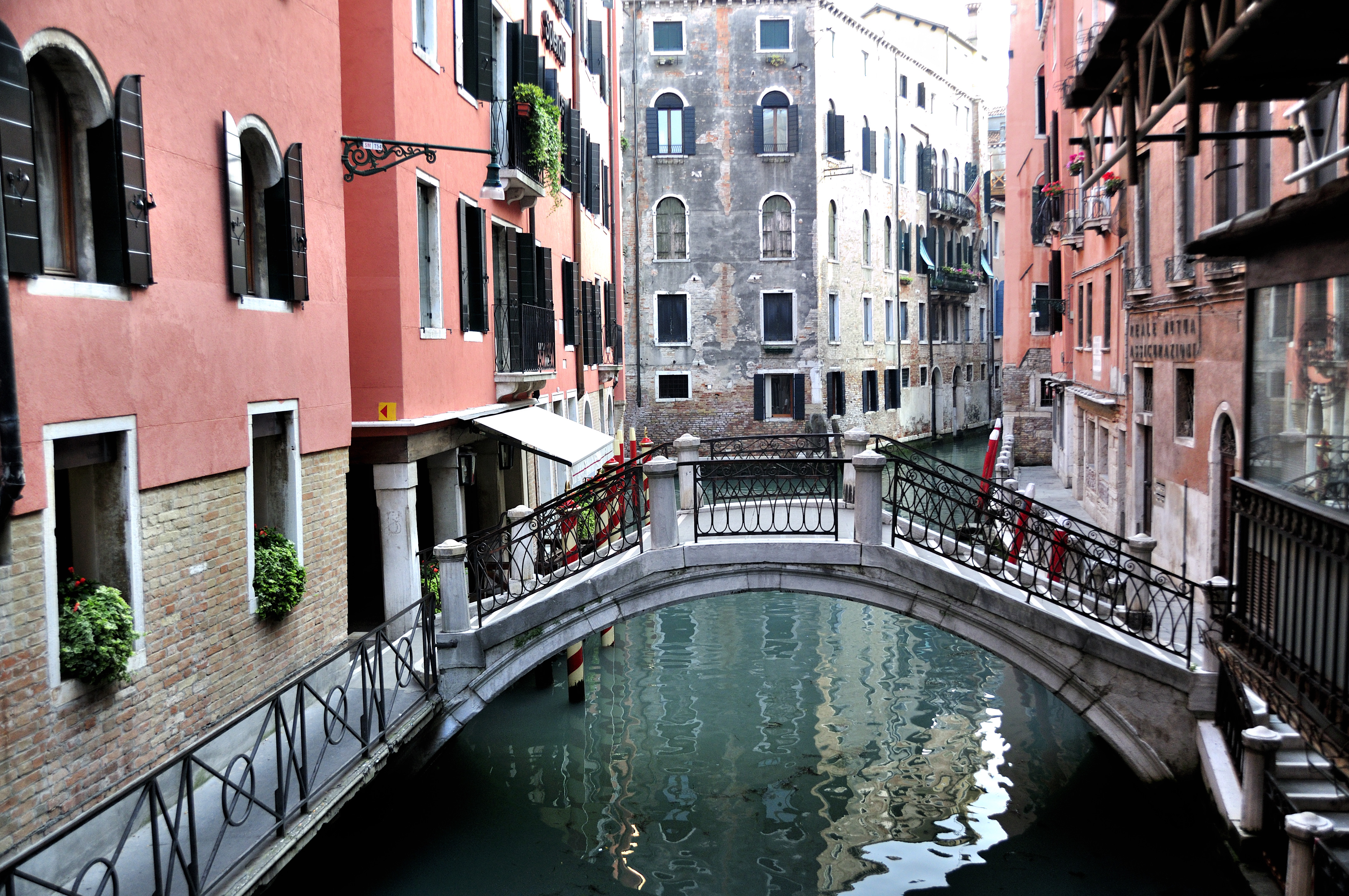 Venice, the most fascinating city in Italy, is the perfect place for couple to celebrate the Valentine's day. Just take a boat, wine and chocolates and have a long tour in the city. This will be the most romantic thing you can do on Valentine.
6. Burgh Island, UK
Want to spend your day separated from all the thing, like city noise, people and so on? Spend your day in Burgh Island, which is a great romantic place for you to relax your day. Reserve a room at Art Deco hotel, which is considered to be the old-fashioned glamour hotel and enjoy your day.
7. Istanbul, Turkey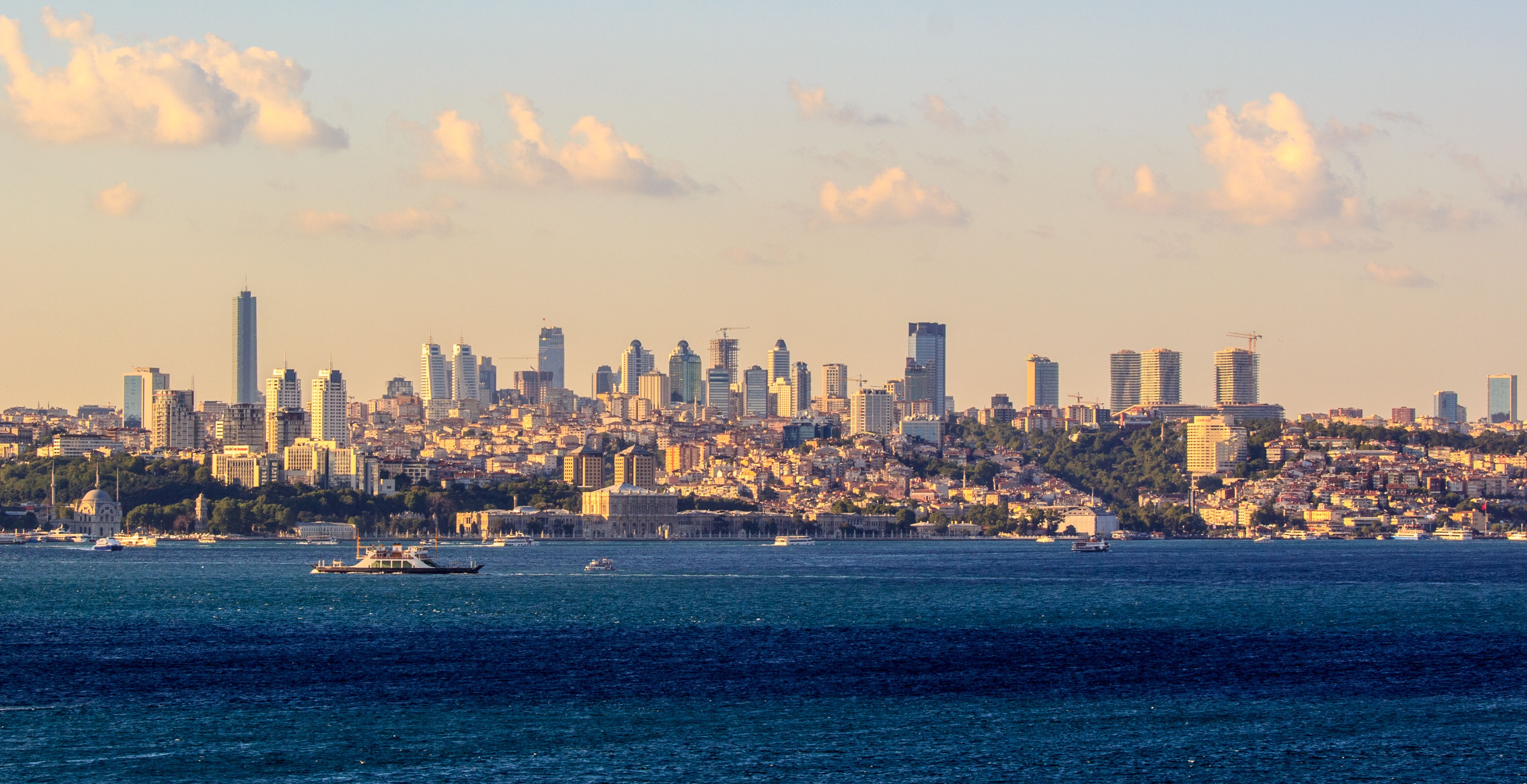 Being in the middle of Europe and Asia, Istanbul has always been a great tourist destination. With many sightseeings, great food, drink and cafes, this is a great place for you to celebrate the Valentine.
8. Rajasthan, India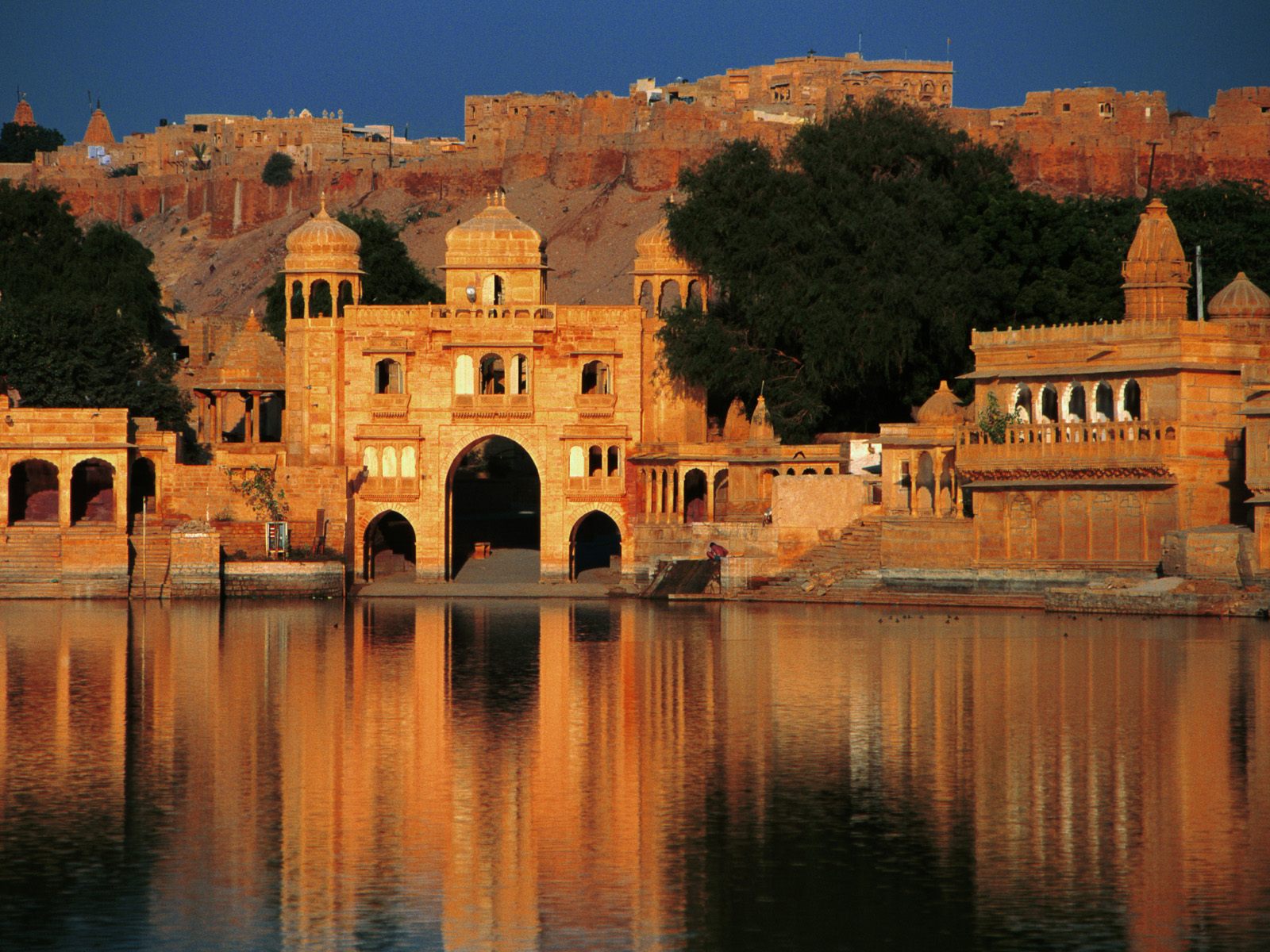 Rajasthan, is considered to be the most exotic and interesting place in India, and it is not surprising why. Just enjoy the day by walking in the sands than spend the romantic evening in the warm tented camp under the blue sky.
9. Kyoto, Japan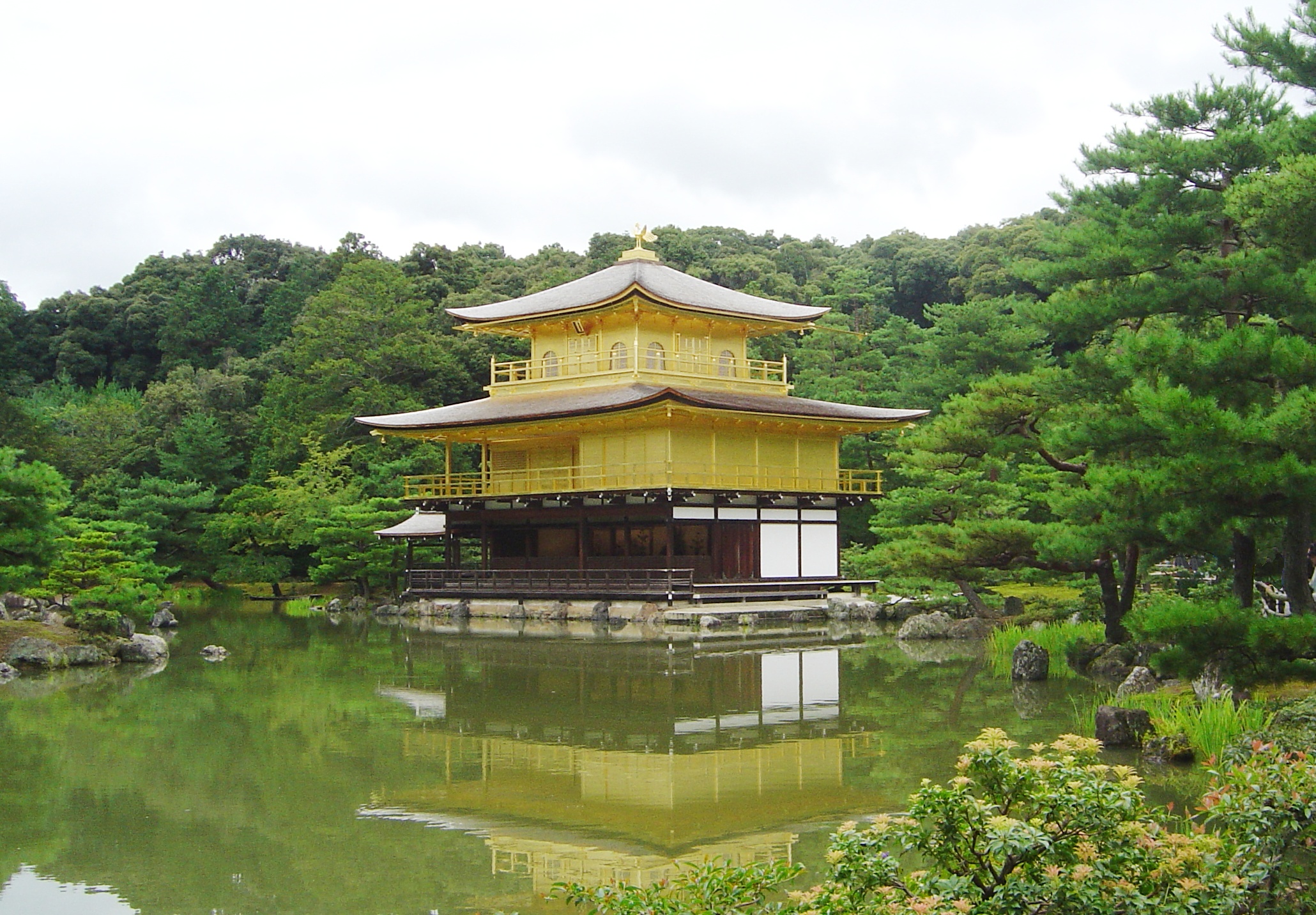 The whole culture of Japan, the cuisine, the nature and the breathtaking beauty can be seen in Kyoto. It is considered to be the most beautiful city in Japan, especially when it's spring and when the blossom trees start to bloom.
10. The Greek islands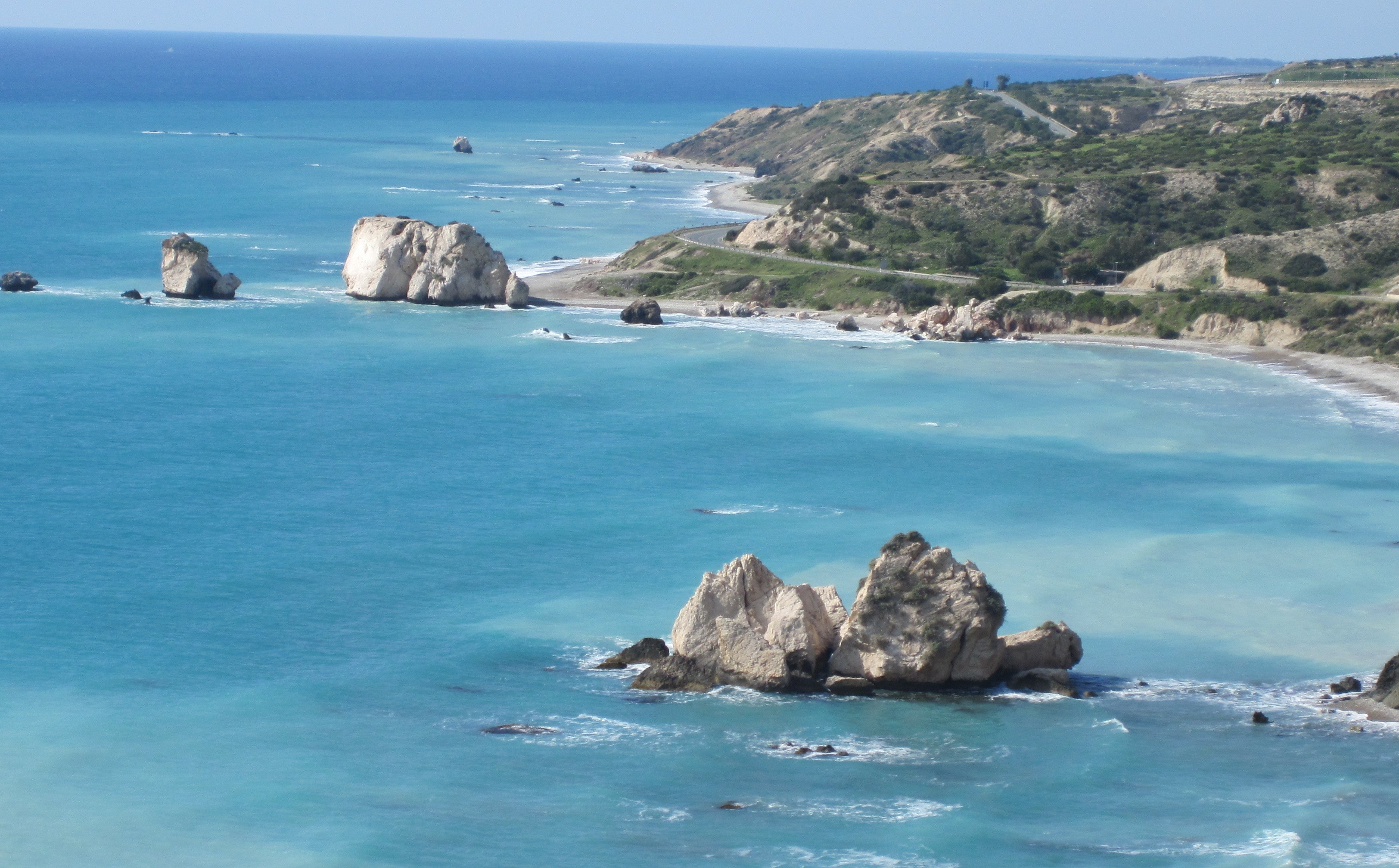 Probably the most romantic place in this world is the Greek islands. There is a perfect sandy beach, awesome view of sunset and sunrise, tasty foods and drinks. There is nothing else that can make your day much better.
11. Rio de Janeiro, Brazil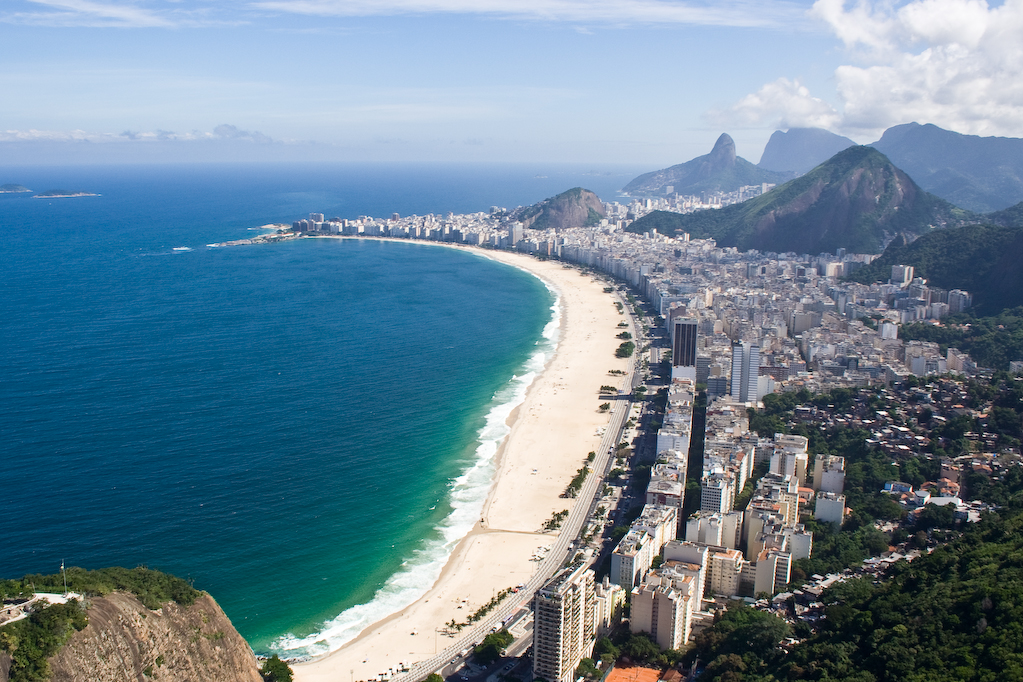 Probably there is no person in the world who does not want to travel to Rio de Janeiro. So, what if you plan travelling there on Valentine's day? In addition, besides enjoying the beauty of the city, you will be able to attend the carnival.
12. New York City, USA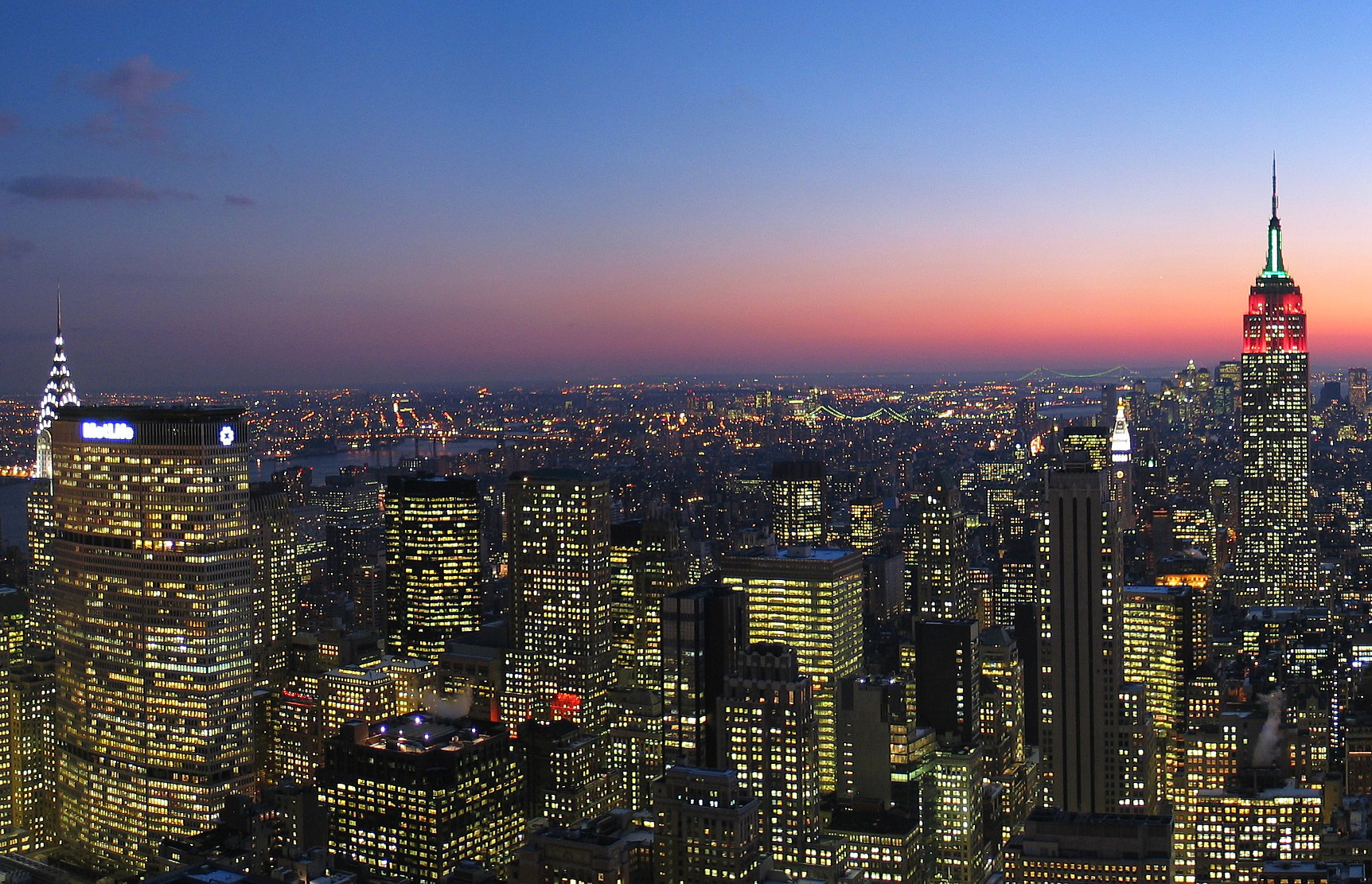 Want to make your Valentine's day a movie? If so, then visit New York. It is a city, where every person feels like the main actor/actress of the great movie. So, go on, create your romantic movie in New York this Valentine.
13. The Winelands, South Africa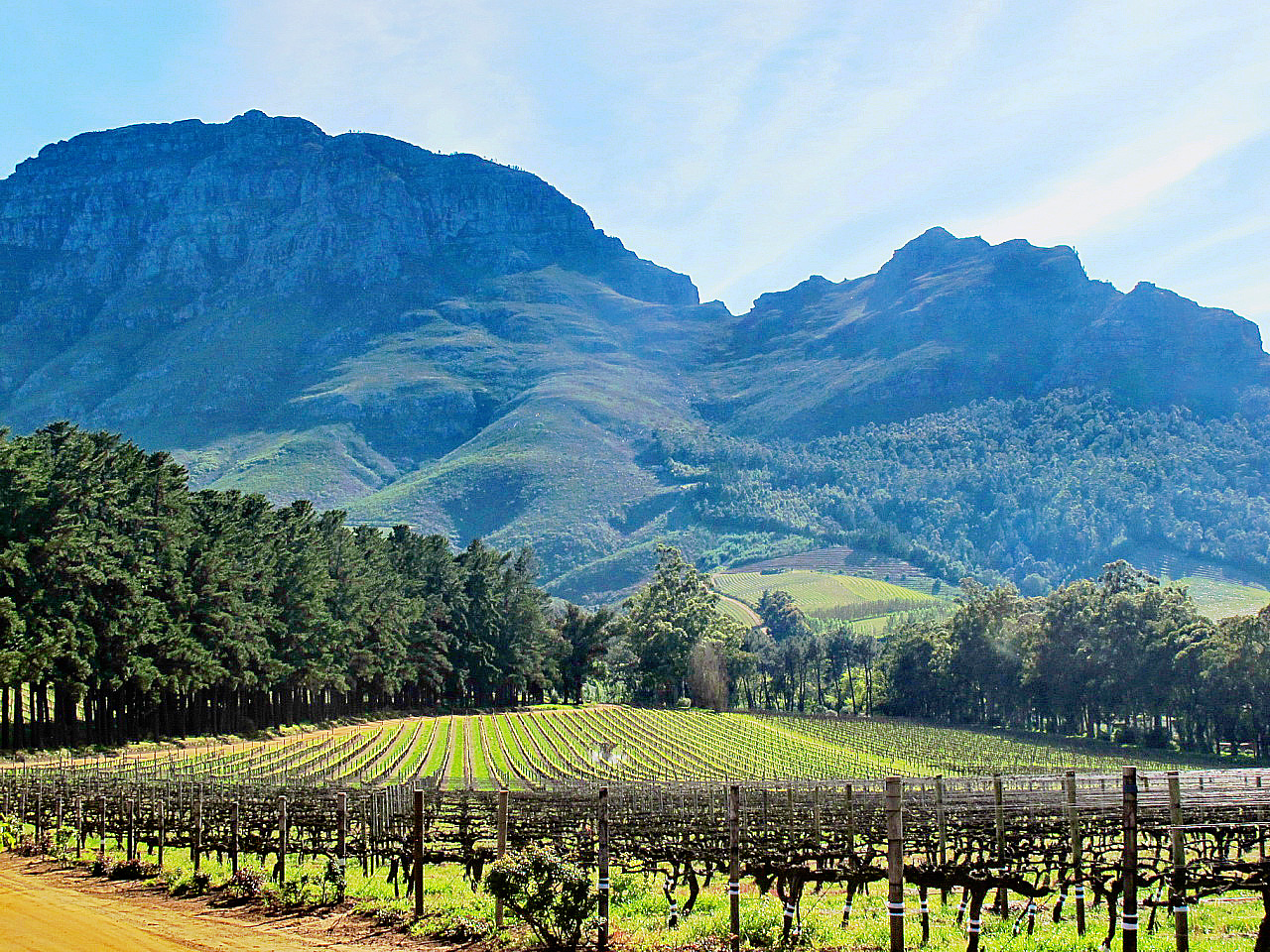 Want to travel to South Africa, but don't know where? The Winelands is a perfect place for you to be inspired and to pass a great time. Just take 2 glasses of local wine for two of you and nothing else matters.
14. Patagonia, Argentina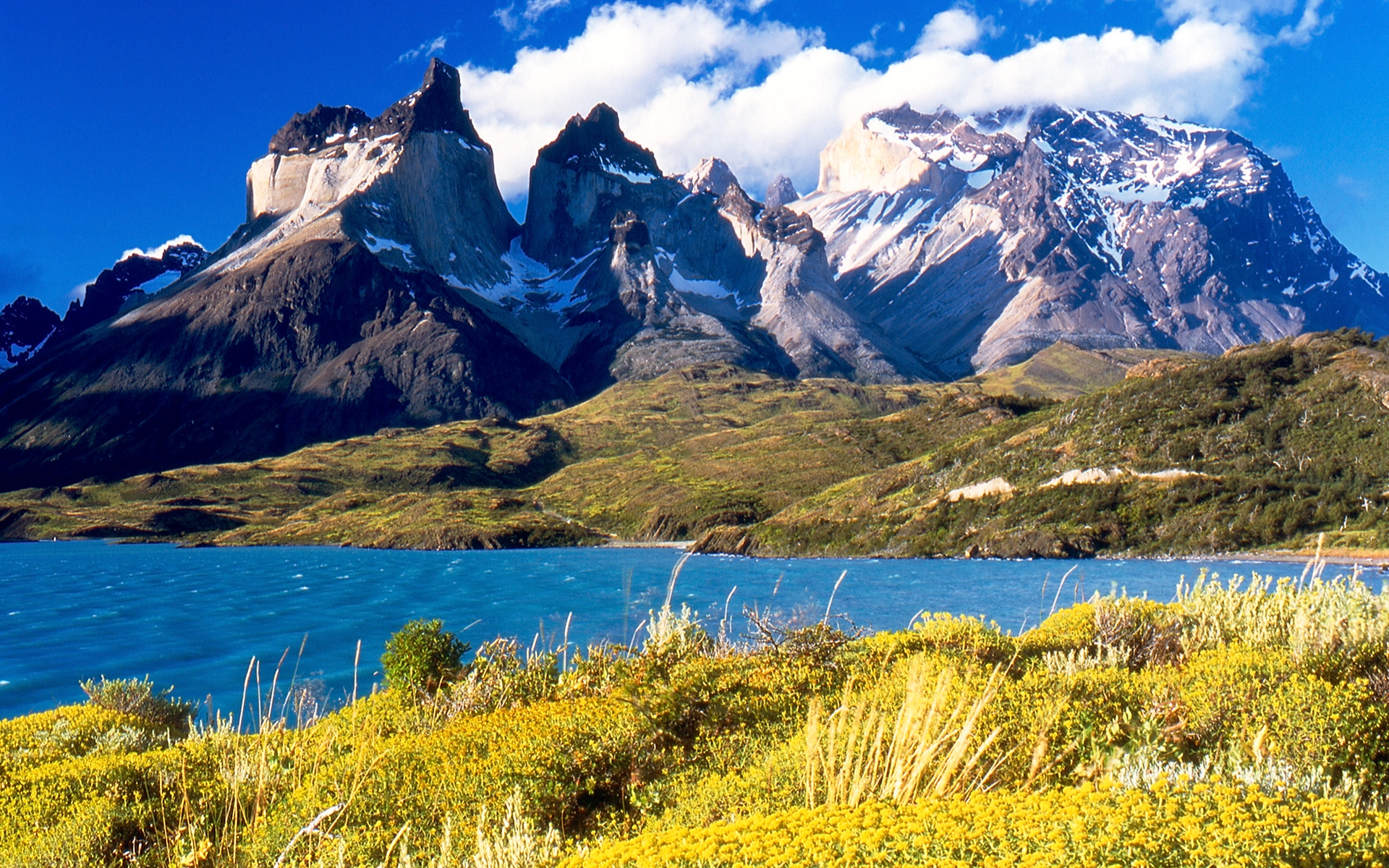 If you are a lover of adventures and romance, then this is the right place for you to go. This is a perfect place, full of beauty, extreme and breathtaking nature.
15. Tahiti, French Polynesia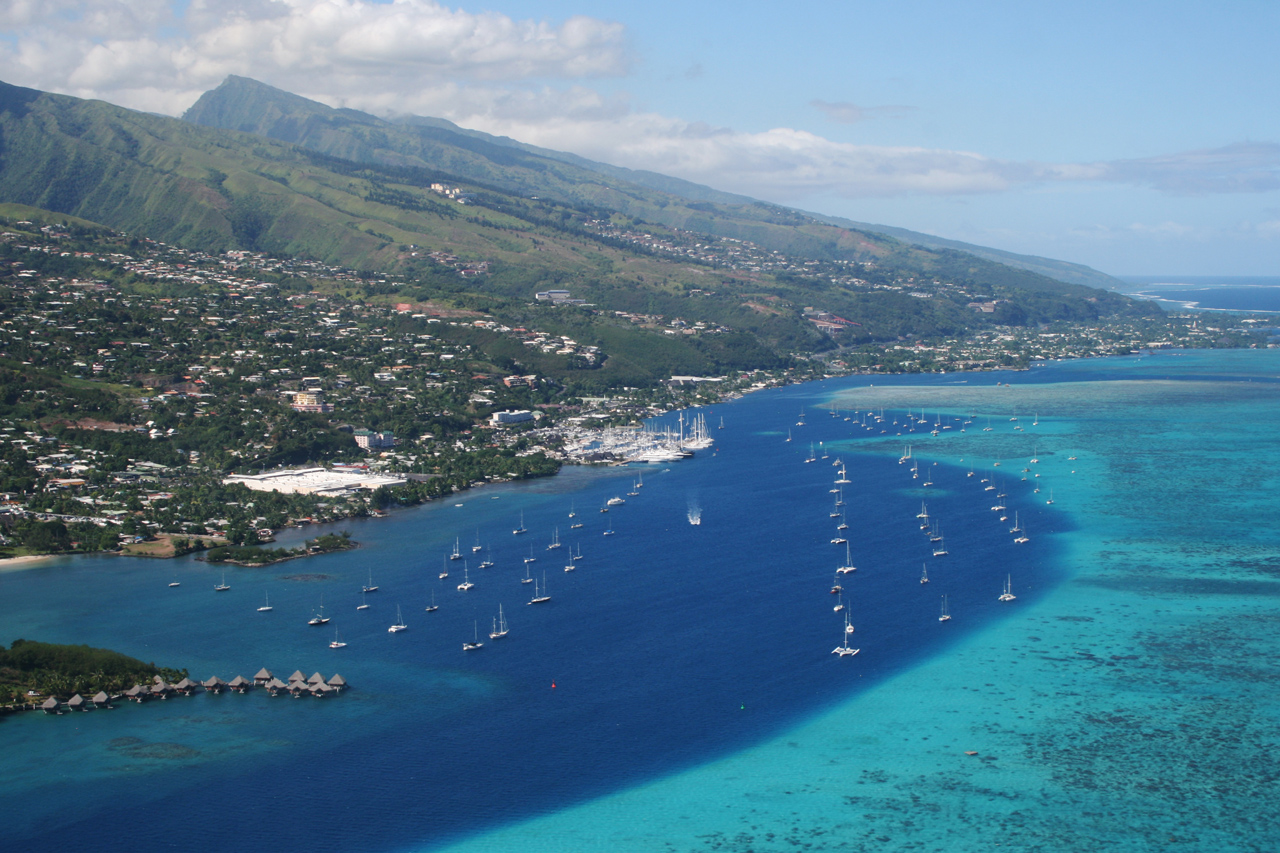 Want to celebrate the Valentine in a calm place just with your loved one? Tahiti waits for you. This is the perfect island, with beautiful scenery, great water and calm beach.
16. Bali, Indonesia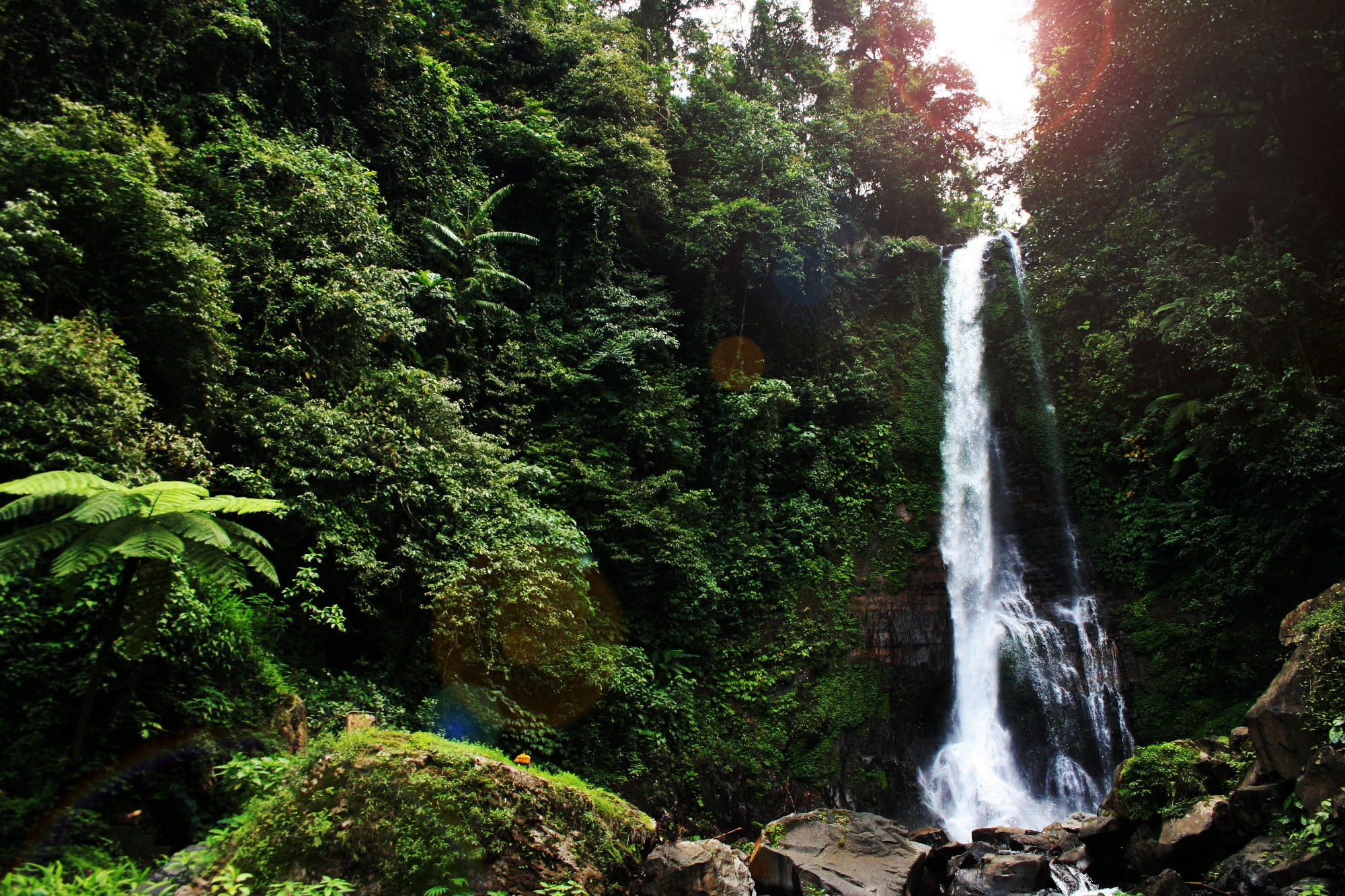 A perfect island in Indonesia, which is the place for two of you to relax, to have a good traditional massage and to enjoy the great scenery that is offered to you.
17. Paris, France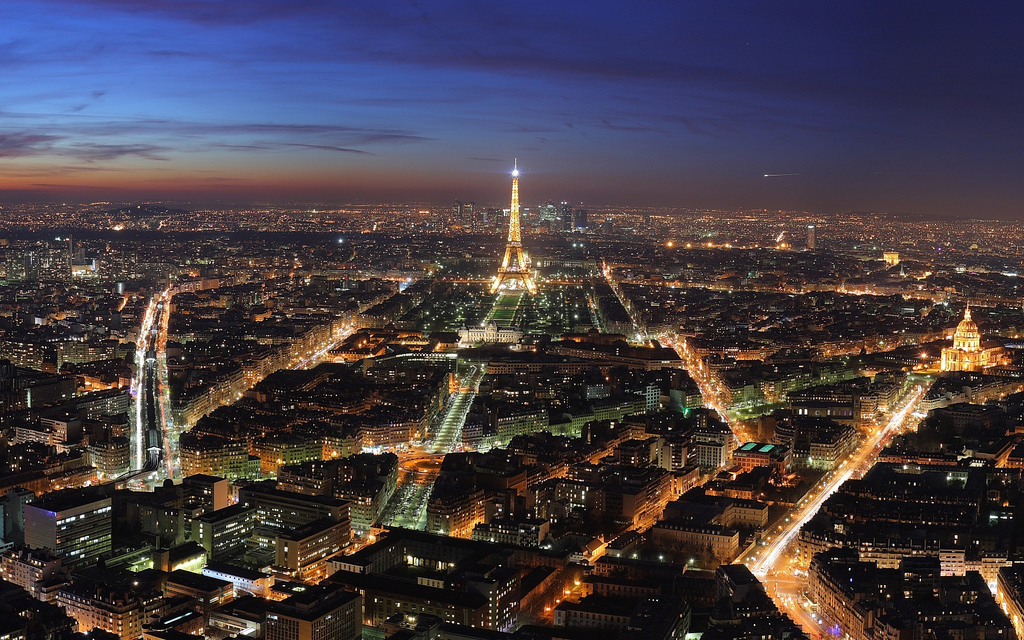 You have probably heard that Paris is considered to be the most romantic city in the world and it is true!!! The best idea is to pass the Valentine's day in Paris, by discovering all the beauties of the city. You can just climb the top of the Eiffel and there will be nothing more romantic in the world.
18. Mostar, Bosnia and Herzegovina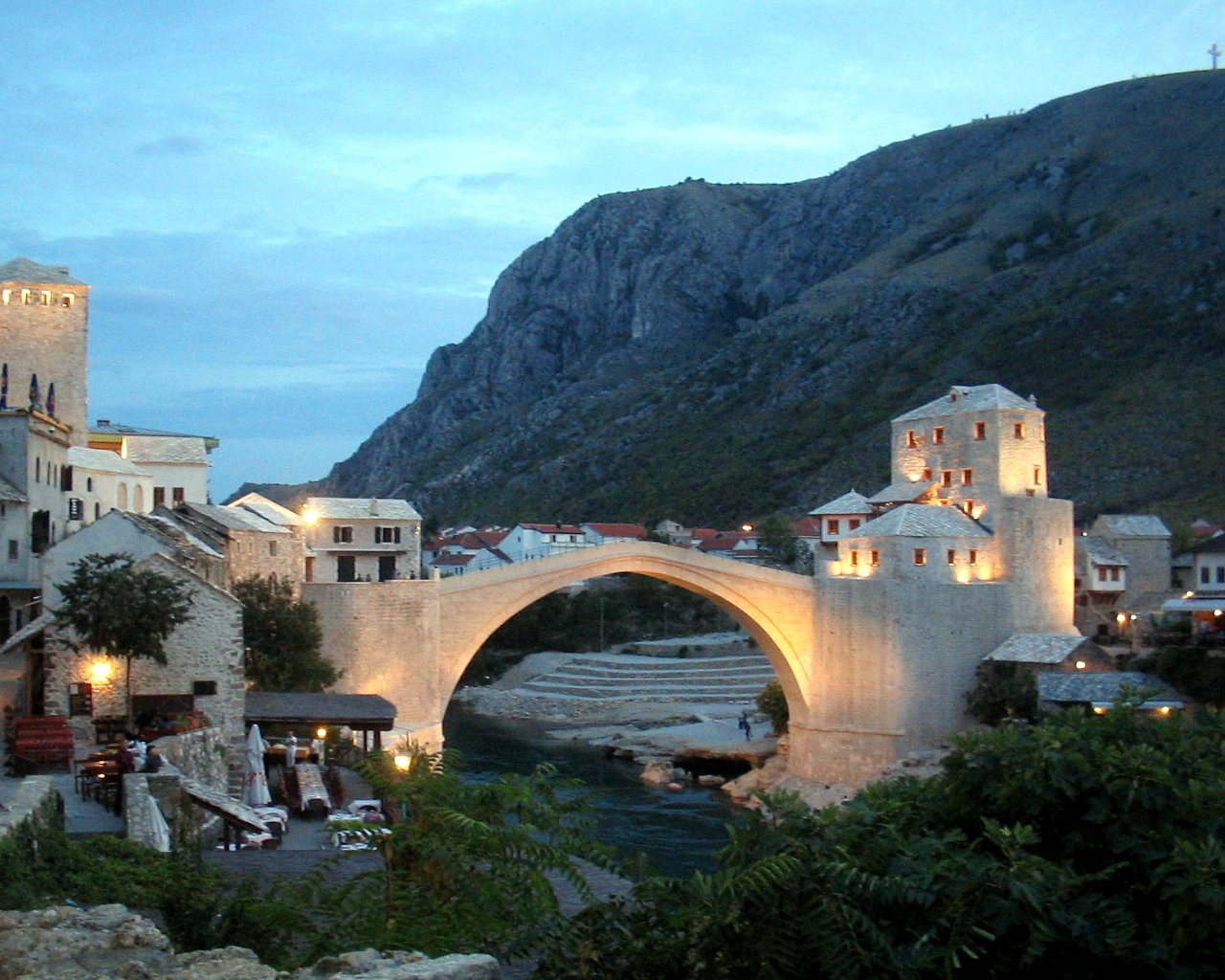 Don't you ever heard that Mostar is considered to be a romantic city as well? If you don't believe, just go there and you will be convinced.
19. Fez, Morocco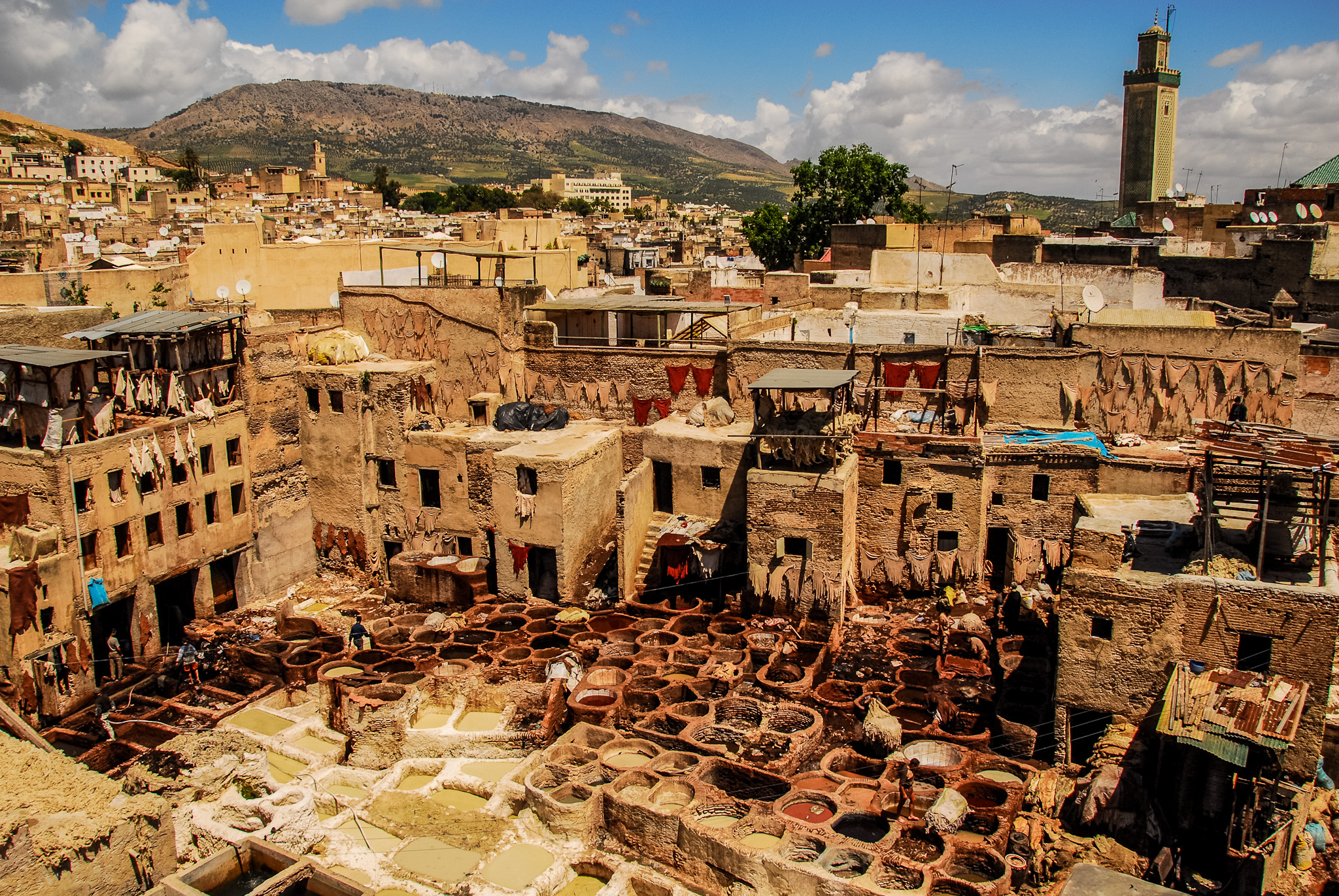 In Fez, Morocco, you will feel the real spirit of the country's culture. It is a great place, where you can discover many things just by walking.
20. Ruaha National Park, Tanzania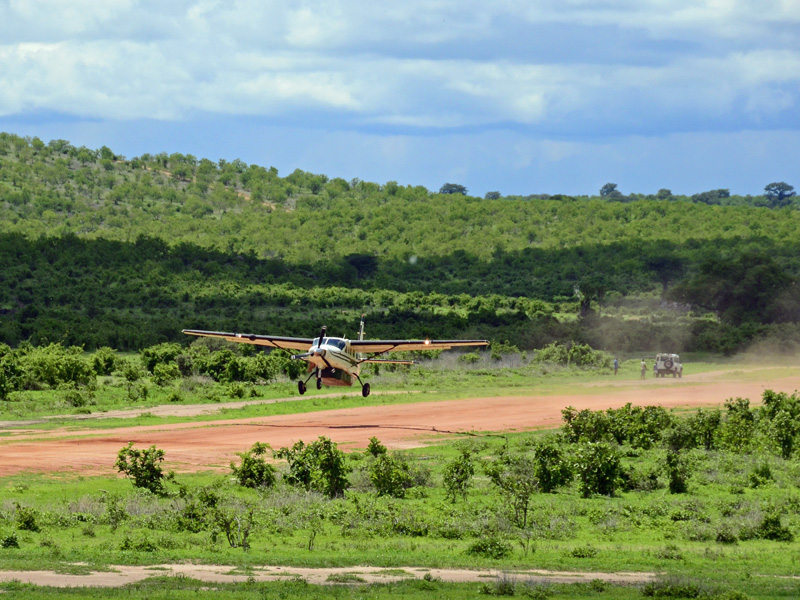 If you love adventures, then this is the right place for you to go! Just rent a tented camp, and enjoy your day with many animals, like giraffes, elephants and so on.
21. Prague  Republic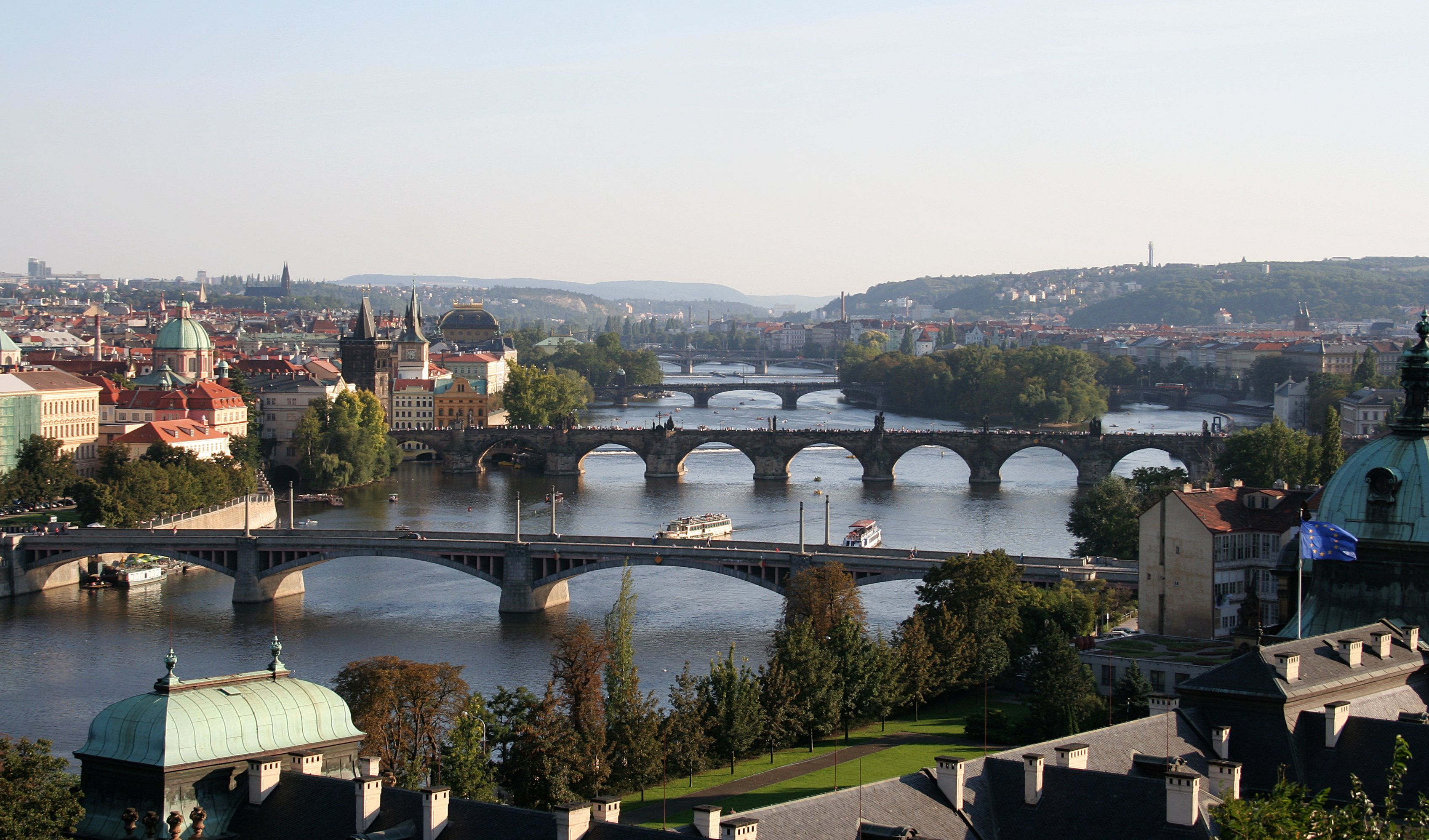 Due to its magnificent architecture and culture, Prague is considered to be one of the most romantic cities in the world. Just visit there and get lost in the beauty of this old city, which is a real paradise for lovers.
22. Florence, Italy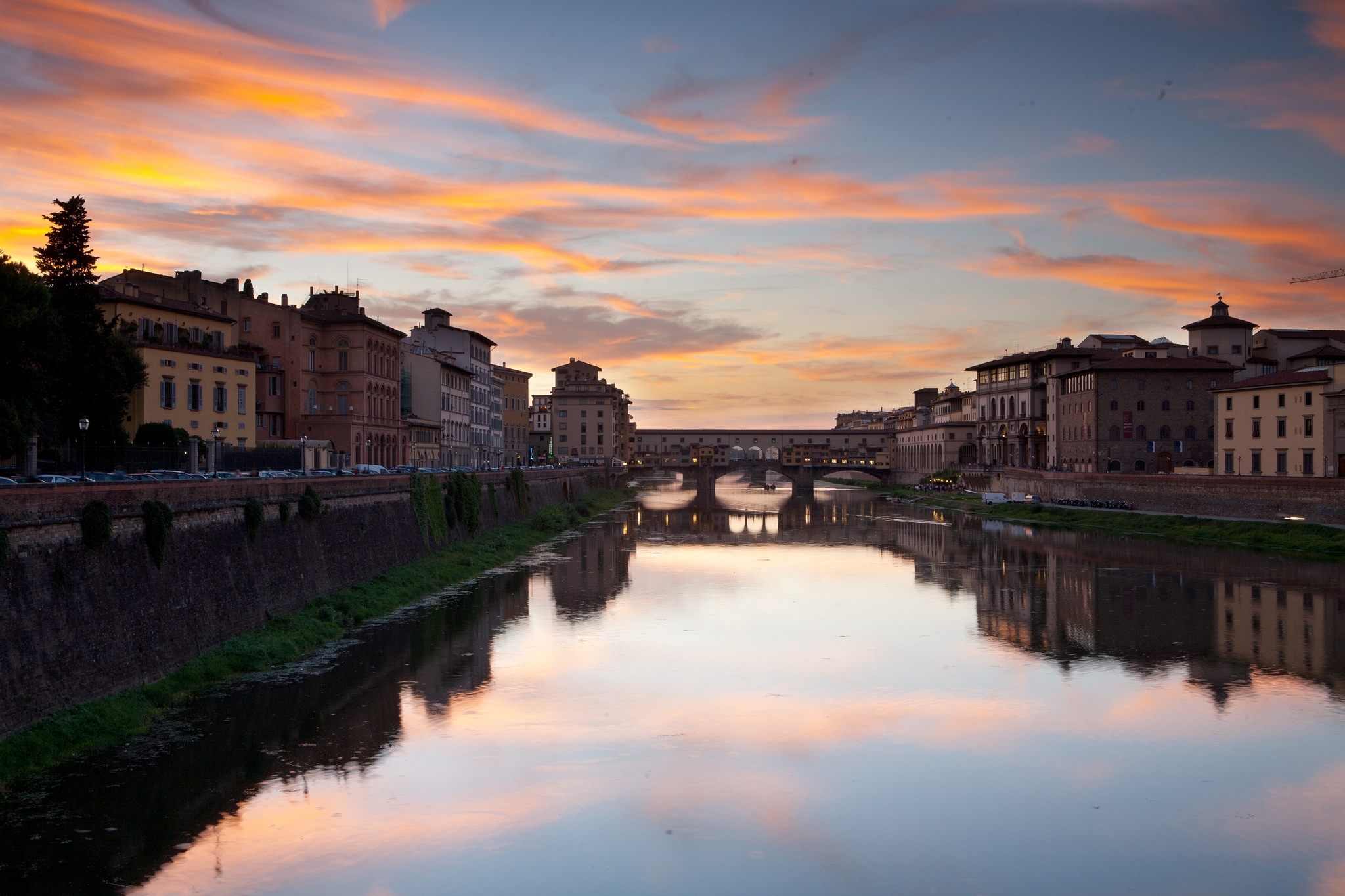 The Renaissance atmosphere of Florence gives a very romantic feelings to lovers and fans of art. This is a great city, where you can visit as many museums as you want, where you can discover many things for yourself. Make your Valentine's day a useful one and visit Florence.
23. Rome, Italy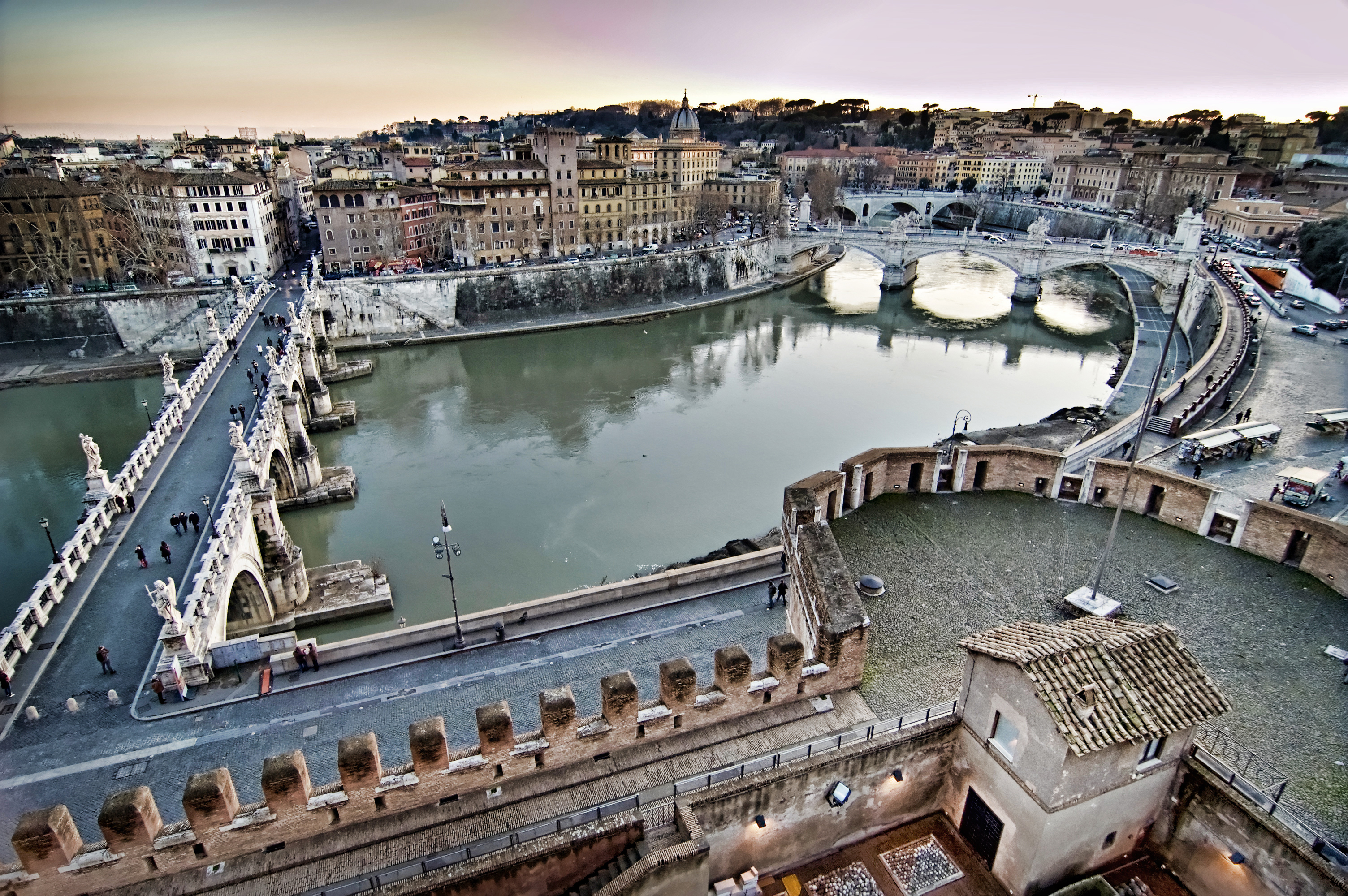 Full of old treasures, Rome is one of the magnificent cities in the world. In your Valentine's day, you can go to one of the fountains of Rome to throw a coin and wish something for both of you.
24. Brugge, Belgium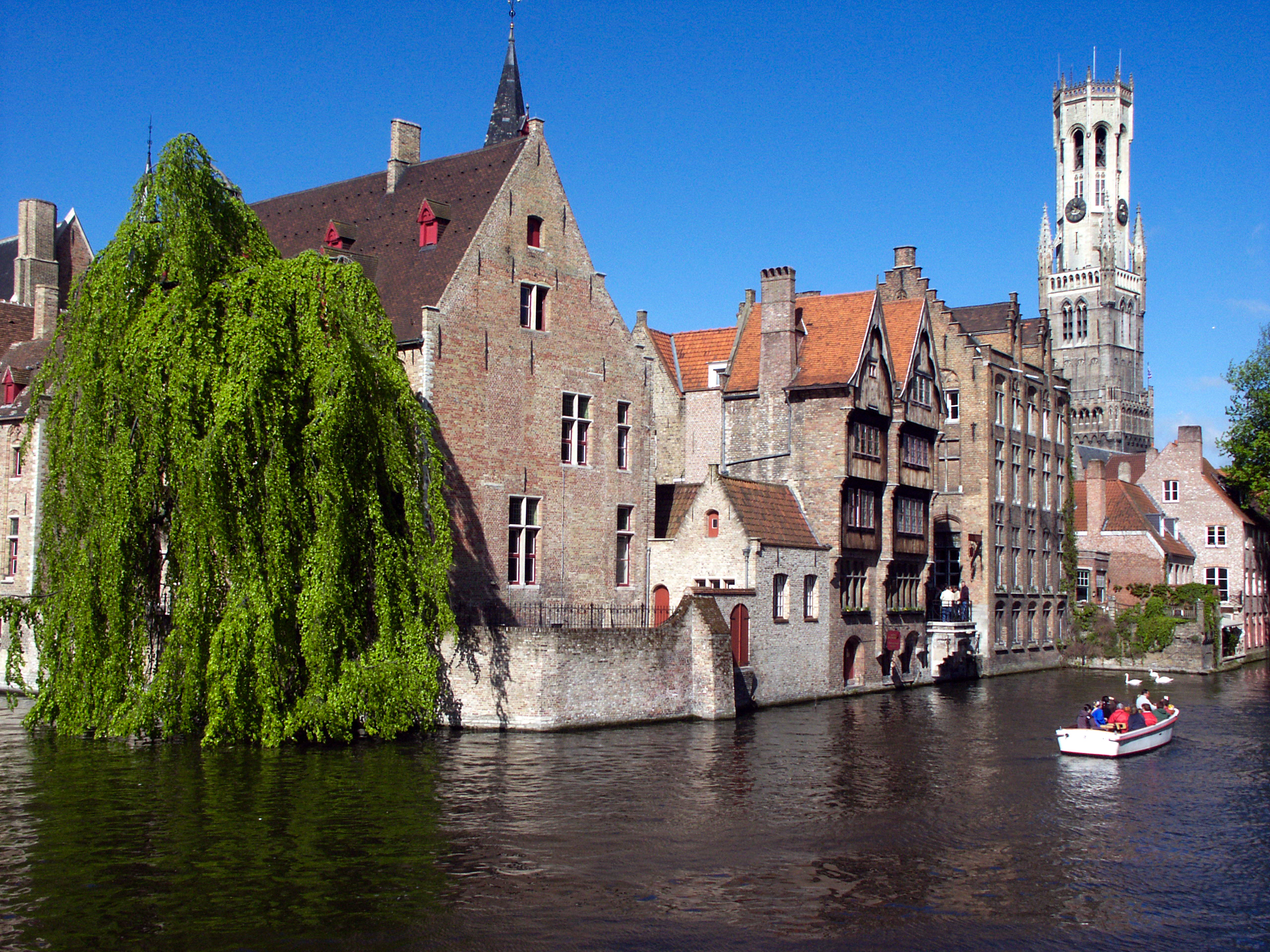 Brugge is just a fairytale. The open squares of the city, the cute houses and tiny streets create a very romantic atmosphere, where couples can take boat trips to travel across the city.
25. Vienna, Austria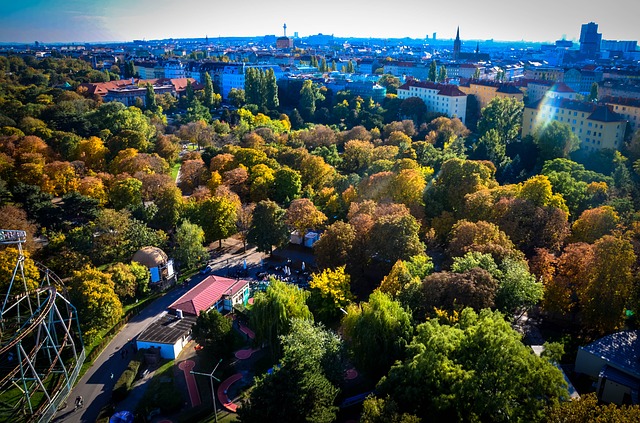 Wonderful architecture, rich culture, magnificent atmosphere make Vienna one of the most beautiful and romantic cities in the world. Just spend your Valentine's day in Vienna with your special one and you will never regret.
So, here are the top 25 romantic places for Valentine's day. Which one you are going to visit? Share your thoughts with us in the comments below.
Here's another article you might like:  15 Amazing Tree Tunnels You Should Definitely Walk Beneath